It is with a very heavy heart that I post at all today. I have just heard news about a very dear friend to many here in Blogland. If you have not yet heard, you can read it
HERE
, on CC's blog,
Lace 'N' Ribbon Roses
.
No matter how exciting, or how utterly dull a post she might find here on my own blog, CC has been a wonderful friend to me, and I could always count on the kind and friendly words in her comments or emailed responses! I'll never forget her gratitude and care for one little crocheted mouse,
Suri
, that I sent her, when she won my giveaway held back in August of 2009.
She often talked about about little Suri. It was my understanding that CC kept her on her desk, and often I would hear how Suri the mouse, and Oscar the flying pig would play together, and how most recently the two had welcomed a new friend
"Conner"
Owl! I was just so happy to know how much CC loved and appreciated her!
CC loved embroidery, crochet, and recipes, much like I did! She was always an inspiration to me! Blogland will never be the same without her, but she will live forever in our hearts.
"Yes, I understand that every life must end, uh huh
As we sit alone, I know someday we must go, uh huh
Oh I'm a lucky man to count on both hands
the ones I love..."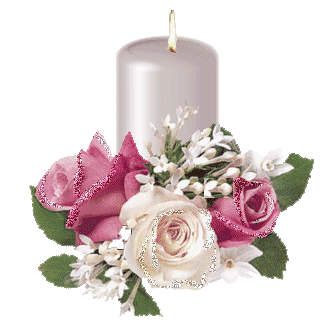 I feel blessed to have met and known you CC.
As God calls you Home, I just want to thank you
for being my friend.